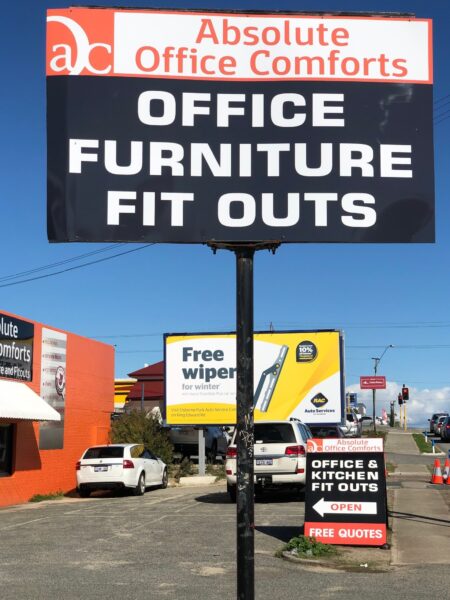 Investing in office furniture and equipment is not a decision you can make at the snap of a finger.
You need some guarantees and peace of mind knowing things will turn out as expected, and that
you'll be taken care of if something isn't quite right. Here are 12 guarantees we offer our clients…
we challenge you to find a supplier who can offer as much security and peace of mind!
Risk Free Guarantee 1.
In the unlikely event the finished work is not exactly as you described or expected we will fix it
for FREE till it suits you
Risk Free Guarantee 2.
You receive a full Five Year Warranty on all parts and mechanisms
Risk Free Guarantee 3.
If you have any wheels, gas lifts, hinges, handles or mechanisms malfunction in the first five years of owning your product we will replace those items free of charge when you return the product to us
Risk Free Guarantee 4.
If any furniture product we deliver is not as described on your invoiced order we guarantee to
change it to your satisfaction
Risk Free Guarantee 5.
If you order furniture to be made for a specific purpose, it must meet your original design
requirements as discussed with our expert staff. If it doesn't on arrival we promise to work with
you to ensure the end result is 100% to your satisfaction
Risk Free Guarantee 6.
We guarantee to treat you with the greatest respect from the time of your inquiry, right through
to the end of your installation
Risk Free Guarantee 7.
If you have any problems with the way you or your staff are treated, please let me know and I will
see that any misunderstandings are corrected to your satisfaction
Risk Free Guarantee 8.
We guarantee to keep you fully informed on the progress and process of your project, no matter
how big or small, any queries you have will be explained in a clear and straightforward manner
Risk Free Guarantee 9.
We guarantee to keep in contact with you throughout your project. We will let you know when
your product is ready for delivery, when we will deliver it, and if there are any unforeseen holdups which interfere with our originally agreed timetable
Risk Free Guarantee 10.
We guarantee to source and provide the best quality for money products available
Risk Free Guarantee 11.
We guarantee our workplace systems will make your workplace more productive and give you
the greatest return on investment possible
Risk Free Guarantee 12.
We guarantee to deal with any warranty issues you may have with your furniture and
check that everything is working correctly and to your satisfaction